Balloon Decor Ideas To Make Your Wedding Stand Out
Balloon Decor Ideas To Make Your Wedding Stand Out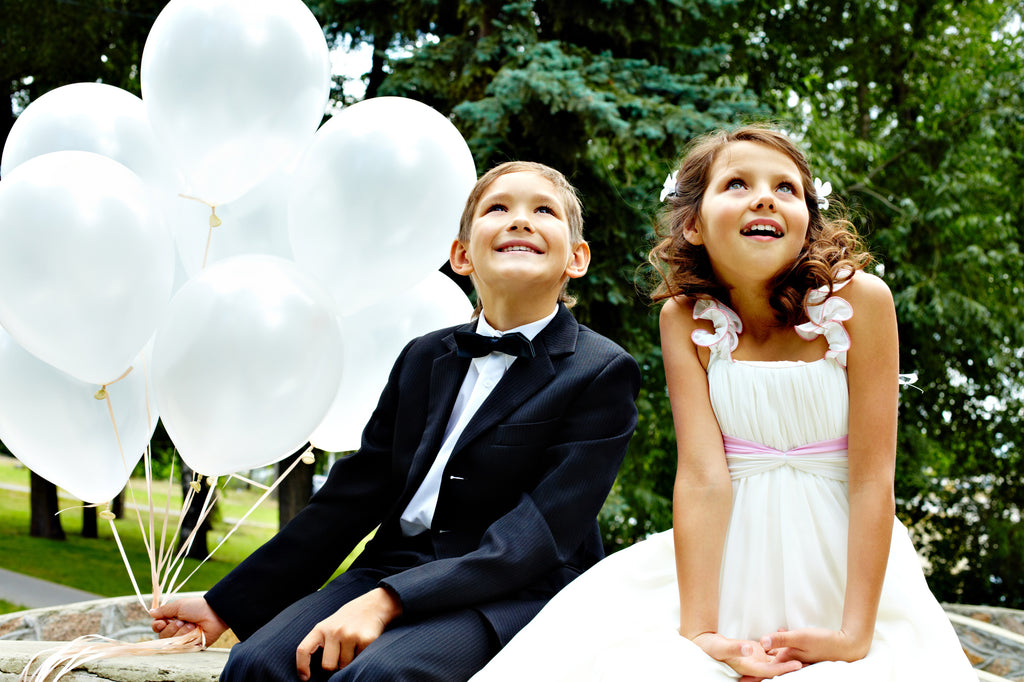 Wedding Balloons To Make Your Wedding Stand Out
We all know weddings can be pricey. With the average cost of one reaching well over $28,000, $1,800 of that goes straight to the decor.
Every wedding should be magical, but that doesn't mean you have to go broke in the process. To save some extra cash for the honeymoon or other expenses, we have just the trick.
Wedding balloons are an inexpensive way to liven up a venue. They're colorful and add just the right amount of ambiance.
With a variety of styles and colors to choose from, you can find ones to match the theme of your wedding. We have a few ways on how to incorporate them into your special day.
Ready to find out what they are? Here we go!
Table Centerpieces
Sometimes a bulky centerpiece can get in the way of guests talking to one another. To encourage both sides of the family to get to know one another, add some balloons!
Instead of leaving the string bare, wrap foliage around it. This works great as an alternative to flower centerpieces. You still get the color and liveliness, just without them taking up half the table.
As a Backdrop
While it is your day, your guests want to be entertained as well. So, why not have a fun background they can take photos in front of? This'll give them a picture they can cherish for years to come.
This can be easily done yourself by tying the wedding balloons to a lattice wall. But make sure to stick to one color. Adding multiple shades can overwhelm the space the backdrop is in.
To make it more fun, make the balloons different sizes. It adds a unique touch.
As Place Cards
Hiring someone to write out place cards can get expensive. Instead of hiring a calligrapher, do it yourself!
If you don't have a seating chart for your guests but want your tables numbered, you can use balloons instead. Simply place one balloon in the center of each table with a number written in marker.
There's nothing to it besides having patience. Your guests will be in awe of your handiwork.
Wedding Balloons in the Pool
If you're saving money by having your wedding or reception at home, you'll love this pool decor idea. Instead of putting a tarp over it or leaving it as is, it's a great place for your balloons.
You may need to restring the balloons onto ones that are longer. This is, so the balloons aren't hitting the water but rather floating above. To make it more magical, cut the strings at varying lengths.
Place them into the pool with their weights attached. Put them all throughout the pool for a modern display.
When it gets dark outside, have some floating candles in the pool as well. It'll showcase your display for all your guests to see.
Wrapping Up
Your wedding is a place for magic to happen. Instead of sacrificing decor, just add balloons. It's an easy and creative way to dress up tables and walls.
For all your balloon needs, check out our decor packages!