For a Unique Gift, Learn How to Make Balloon Art for Mother's Day!
For a Unique Gift, Learn How to Make Balloon Art for Mother's Day!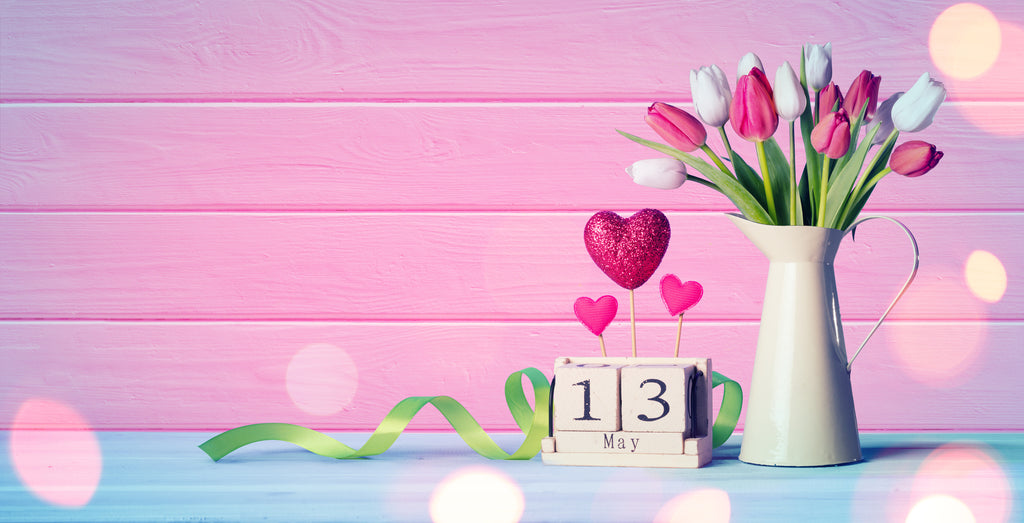 Just like any holiday, it's easy to tell when Mother's Day is around the corner. From the candy specials on Valentine's Day to the green decor that's all over retail stores in the weeks before St. Patricks, flower arrangements and jewelry offers could only mean one thing - Mother's Day.
This year, consider getting something for mom that she doesn't expect. Instead of getting her yet another set of a dozen roses or a store-bought card, make her balloon art!
Here's everything you need to know to make balloon art for Mother's Day, simplified into three categories.
Arrange Balloon Bouquets
Bouquets aren't just for flowers. Group a bunch of balloons together and you have a balloon bouquet! But, you've got to put some thought into it.
What are your mom's favorite colors? Get a few shades of pink or green if that's her absolute favorite, or find a fun way to combine two or three colors she wears a lot. If she's a sports fan or really loves to take pride in her heritage, use the colors of the team or flag.
Don't just get balloons of the same size, either. Get a few small, medium and large balloons and play with the lengths of the strings as well. Most importantly, make sure you have some way of transferring the bouquet when it's all done!
Spell It Out
In addition to a bouquet, consider buying some lettered balloons. These are popping up all over the place - for birthday parties, weddings, and anniversaries. Why not use them to wish your mom a Happy Mother's Day, too?
You can spell out any of the following phrases:
I/we love you, Mom
Thanks, Mom
Happy Mother's Day
You're the best
Love, Always
The balloons come as one letter each, so you'll have to think about how you want to display them. Most of these come in standard colors as well (gold, silver, black), which means you may have to get creative about how they match the rest of the celebration's decor.
Still, this is a surefire way to make your mom feel appreciated. Big balloons take all the most important sayings a child can tell their mom, and get the message across in a fun, unique way.
Customize Everything
Whether you're arranging a bunch of regular balloons or getting fancy with lettered arrangments, remember, this is your gift to mom. It can be anything you want it to be!
To tie everything together, consider creating a few custom balloons. That's right, this is a thing, and it's pretty cool. All you have to do is find a graphics or customization site that allows you to order balloons you've designed yourself.
You'll have to pick from standard sizes and shapes, but beyond that, you have a lot of creative freedom. Think of this kind of like customizing cake orders or getting custom t-shirts. You can upload family pictures or fun sayings, and the service provider does the rest!
Get Everything You Need to Make Balloon Art for Mother's Day
You can't make balloon art for Mother's Day without balloons. Whether you order them online, create custom balloons, or go to the store, it's better to get these sooner rather than later. Don't forget pumps or strings!
To get everything you need, click here.